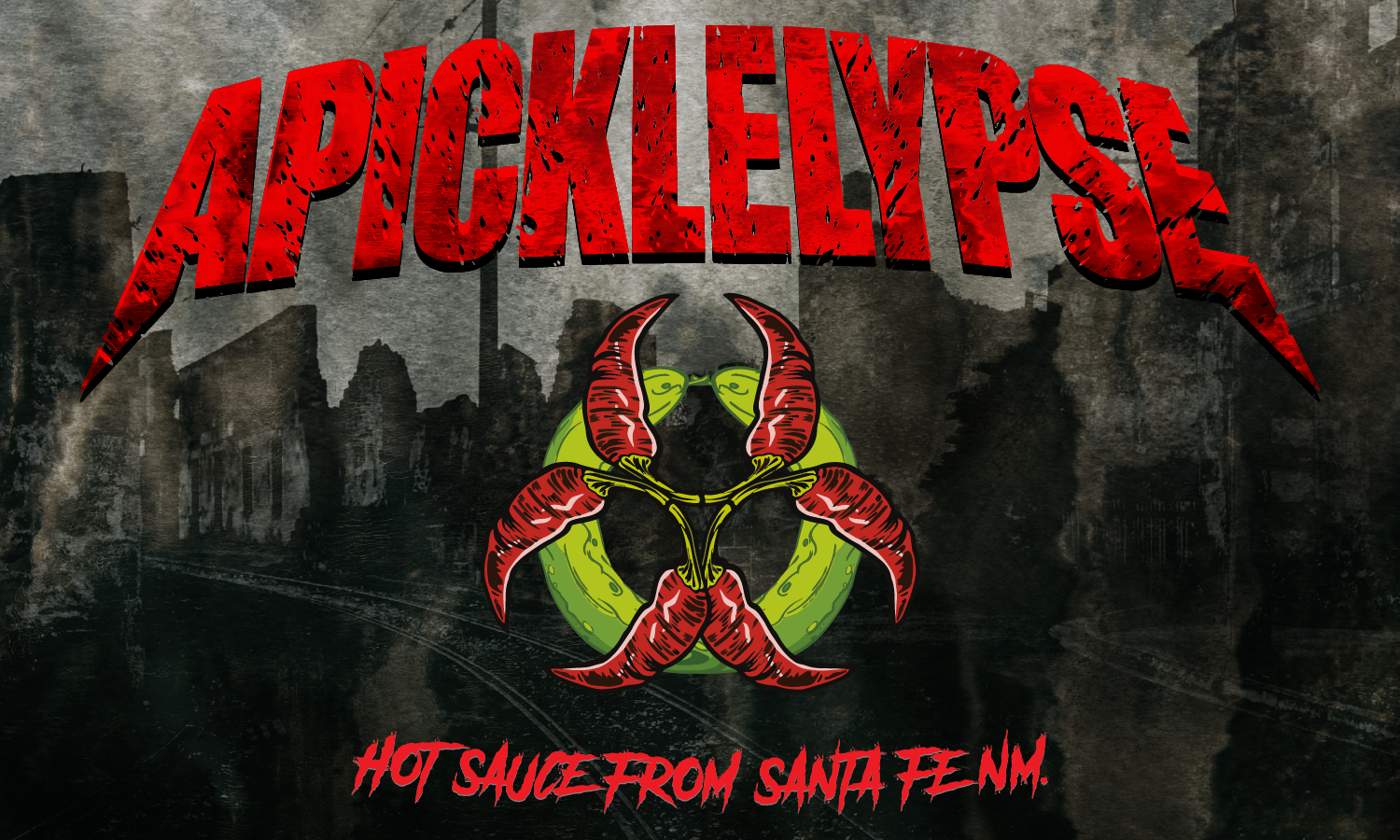 HOT SAUCE FROM SANTA FE, NM
Please be patient, big things are coming!
Thank you for your continued support. The online store is going to be up and running before the new year. Until then, it is my goal to keep everyone satisfied with all of the products they have purchased. Please let me know if there are ever any questions, concerns, or funny stories related to their Apicklelypse Hot Sauce experience.